Location: Triest, Italy
Educational Institution: Karlsruhe Institute of Technology (KIT)
The Oceanographic Institute Triest is a marine science institute and forms together with the Acquario Marino della Città di Trieste a lighthouse for education and research. An institute building is to be created on the special location on the pier which is a prominent place in the city that connects the old town, port and industrial area.
In addition to observation of the Mediterranean Sea, the research of overarching relationships and changes in the world's oceans is taking place here. With its heterogeneous program it offers besides the specific research rooms and laboratories also areas for open discourse and education. In addition to the institutional uses, there is a plausible public part with a café and exhibition space. Moreover, educational, commercial and public uses are not clearly separated in the building, which means the visitors can take a look at some of the institute facilities in order to become inspired by science. In addition to the public orientation, the purpose of the house is to become a meeting place in which culture and research are lived and where the pressing problems such as climate change, sea level rise and species extinction can get attention of the public.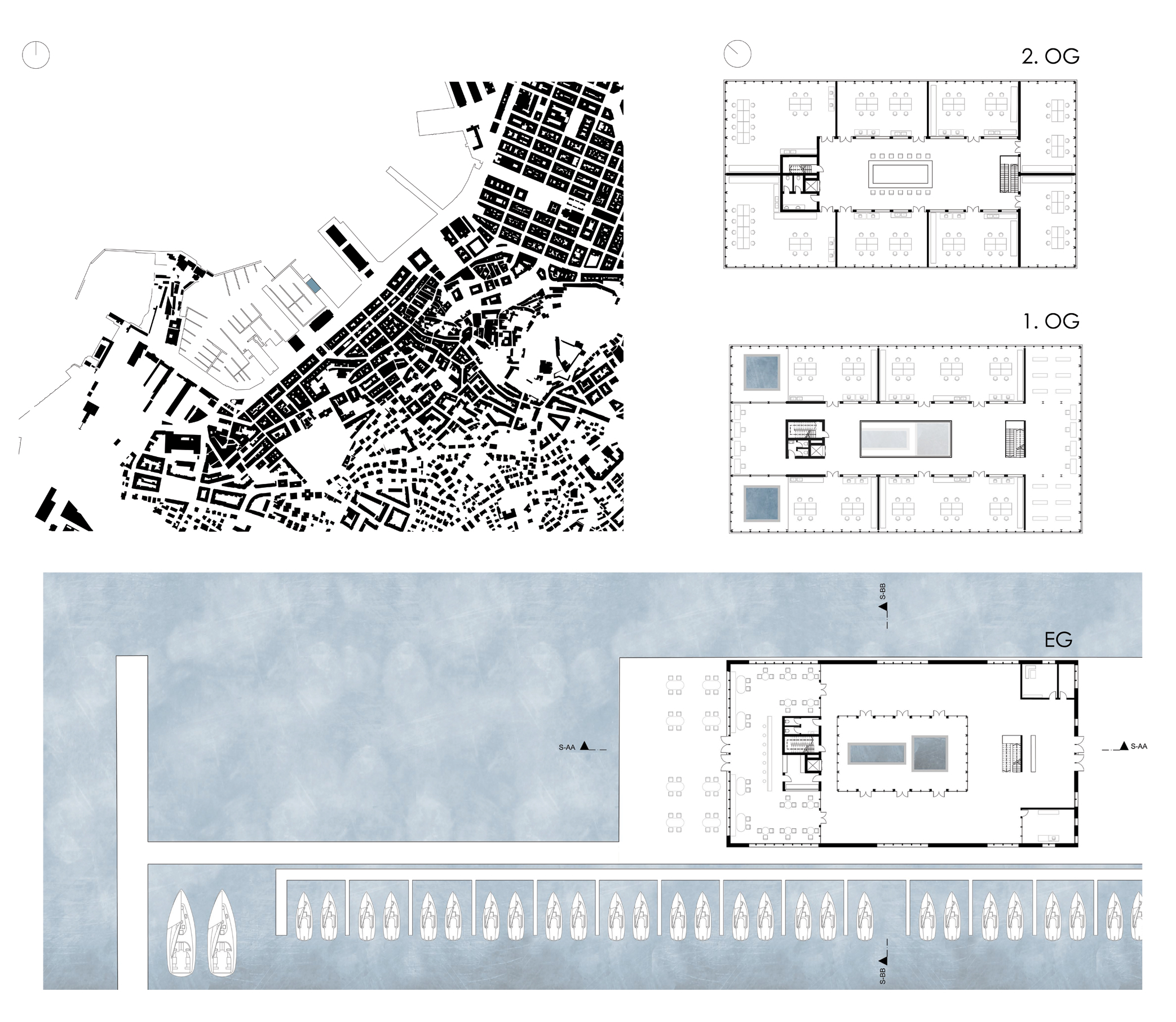 From the foyer with an information stand you can enter the exhibition area. The cafe is located on the northwest side, where you can enjoy a wonderful view. Cavitation channel is integrated into the exhibition.
There are two access cores between which an atrium spans. It has a different, special character on each floor. The cavitation channel can be seen from the 1st floor. There is also a reading room with a small library, a study room where you can see the laboratories and where two more water basins are located. The 3rd floor is completely private with its laboratories, workshops and a conference room in the middle. A table is organized around an opening in the ceiling.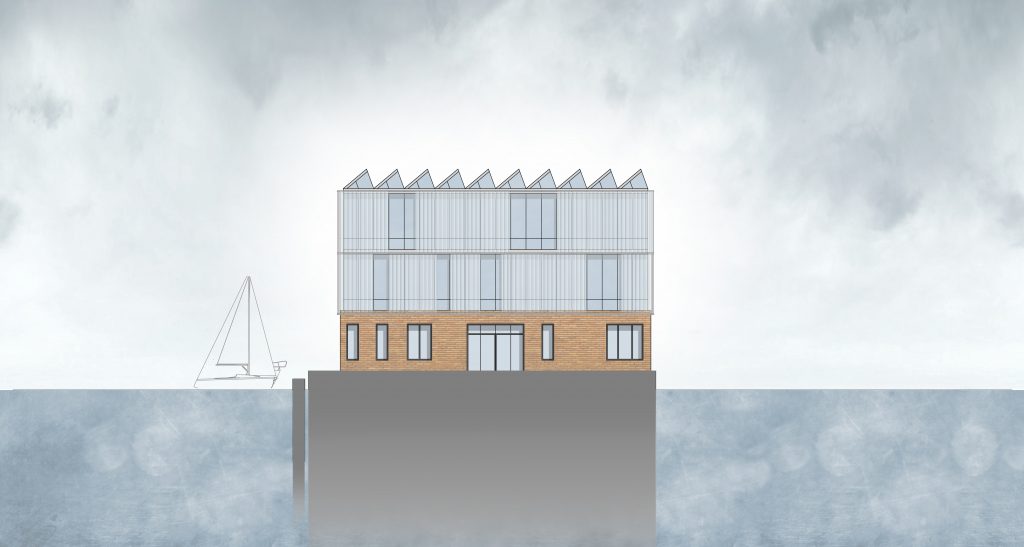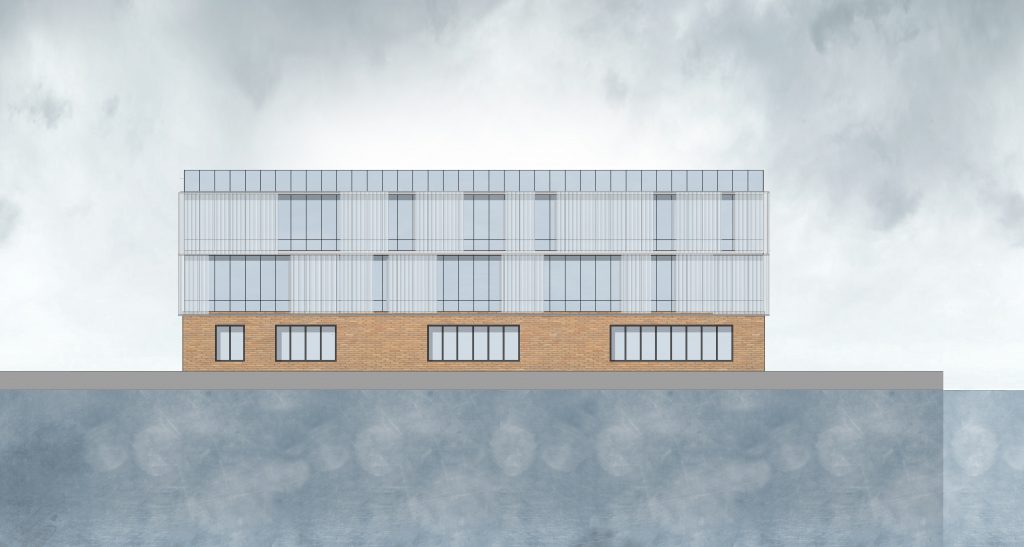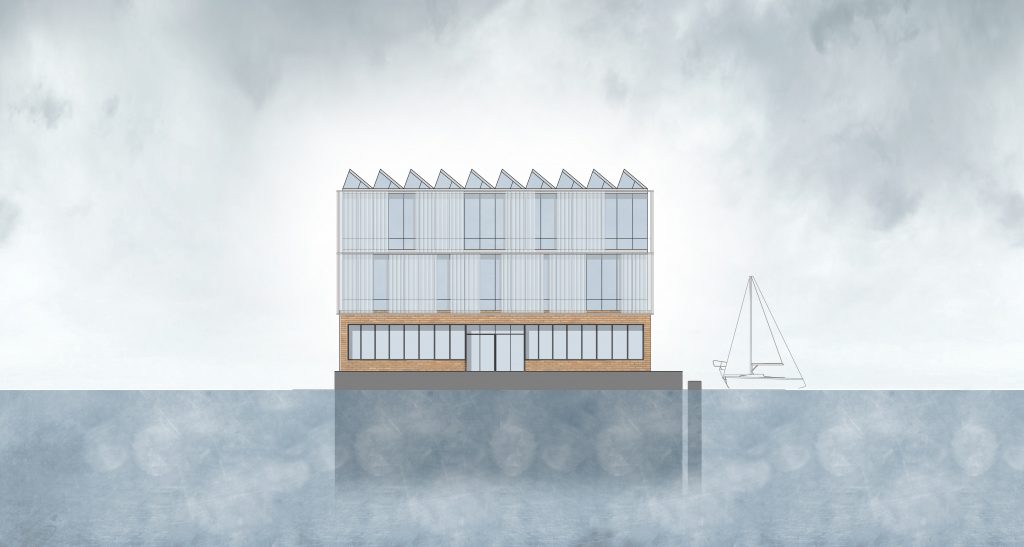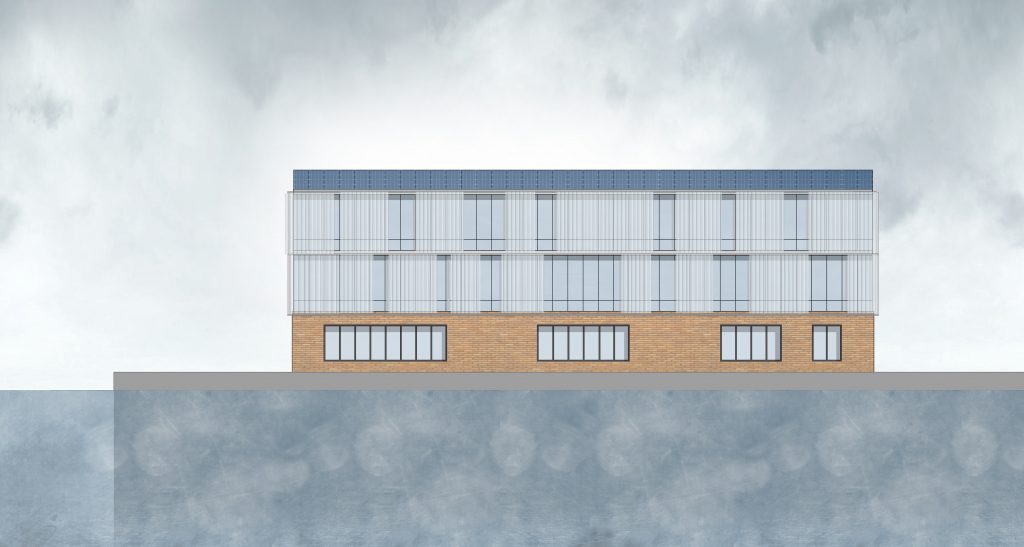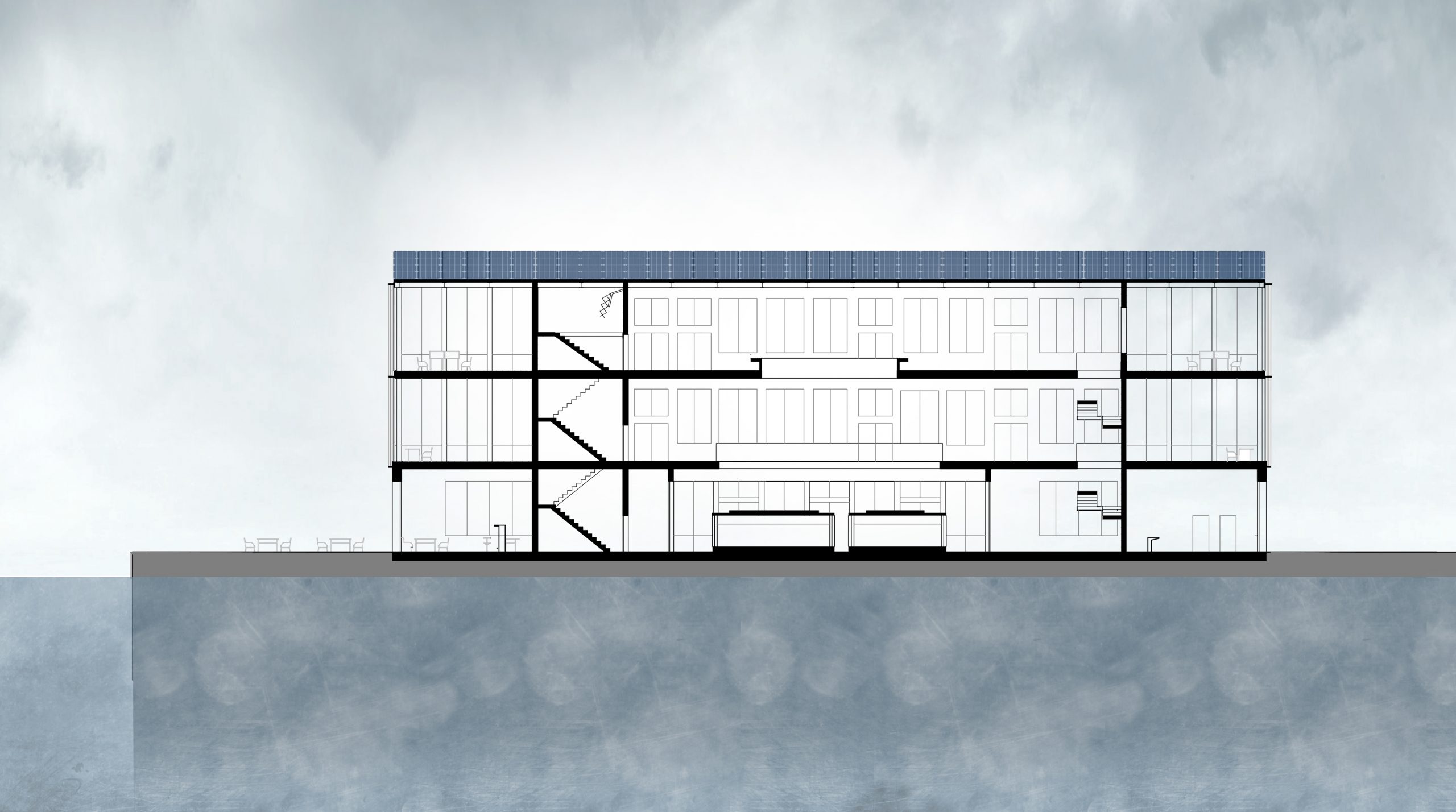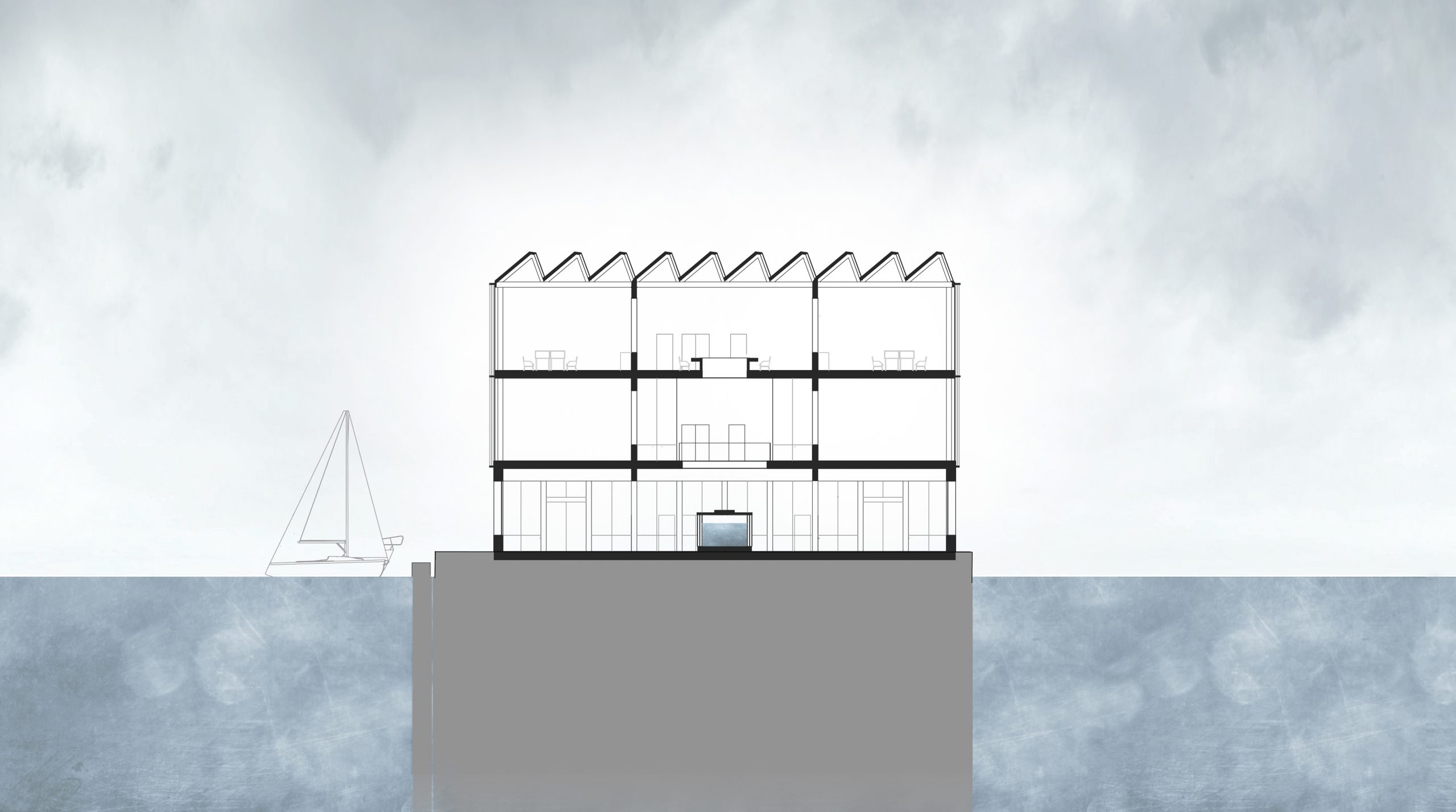 Oceanographic institute and the neighboring Acquario Marino della Città di Trieste will become a striking ensemble at the port of Triest. At the end of the pier there is a movable filter that cleans the harbor water from garbage and industrial oil stains before it flows into the open sea.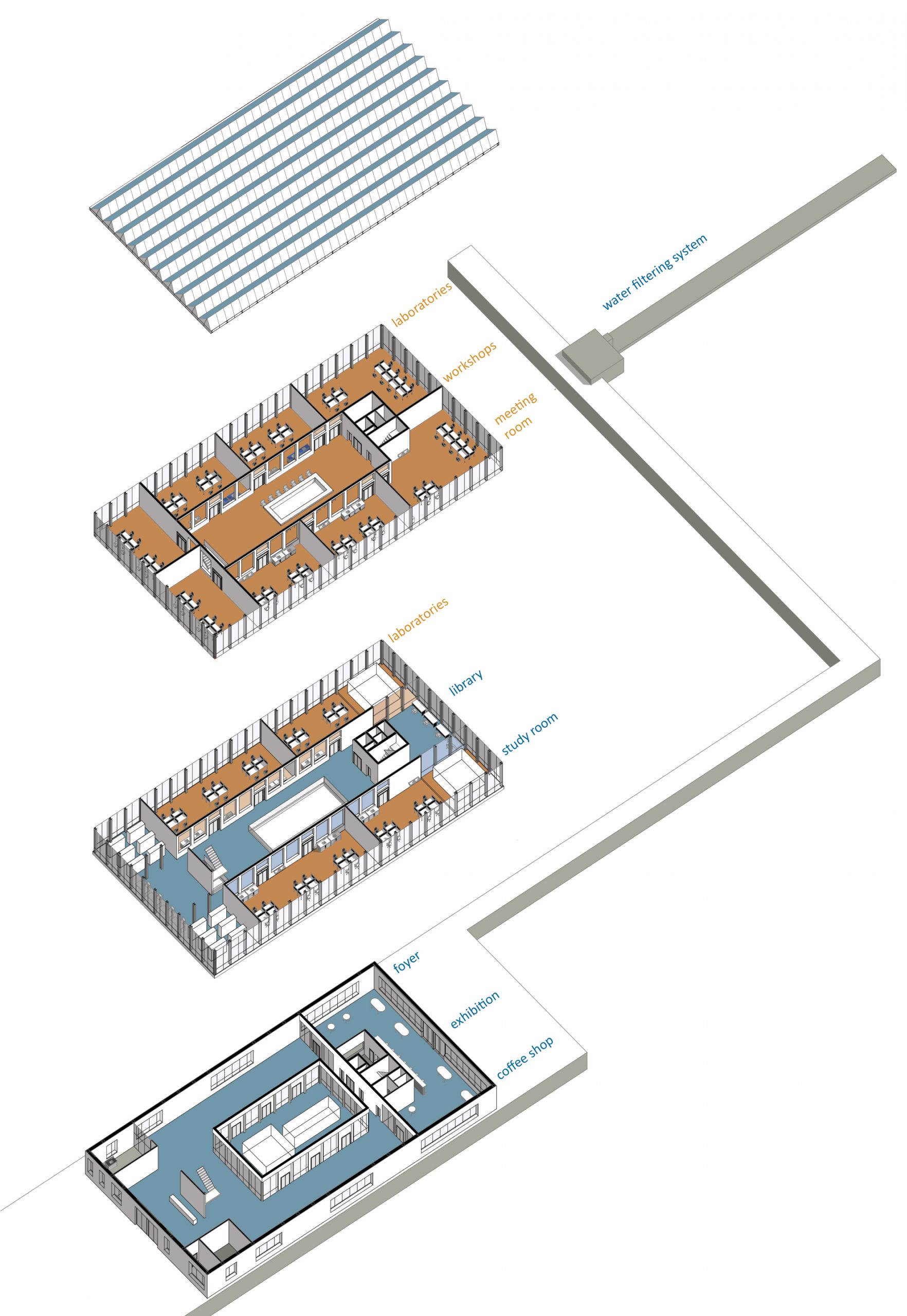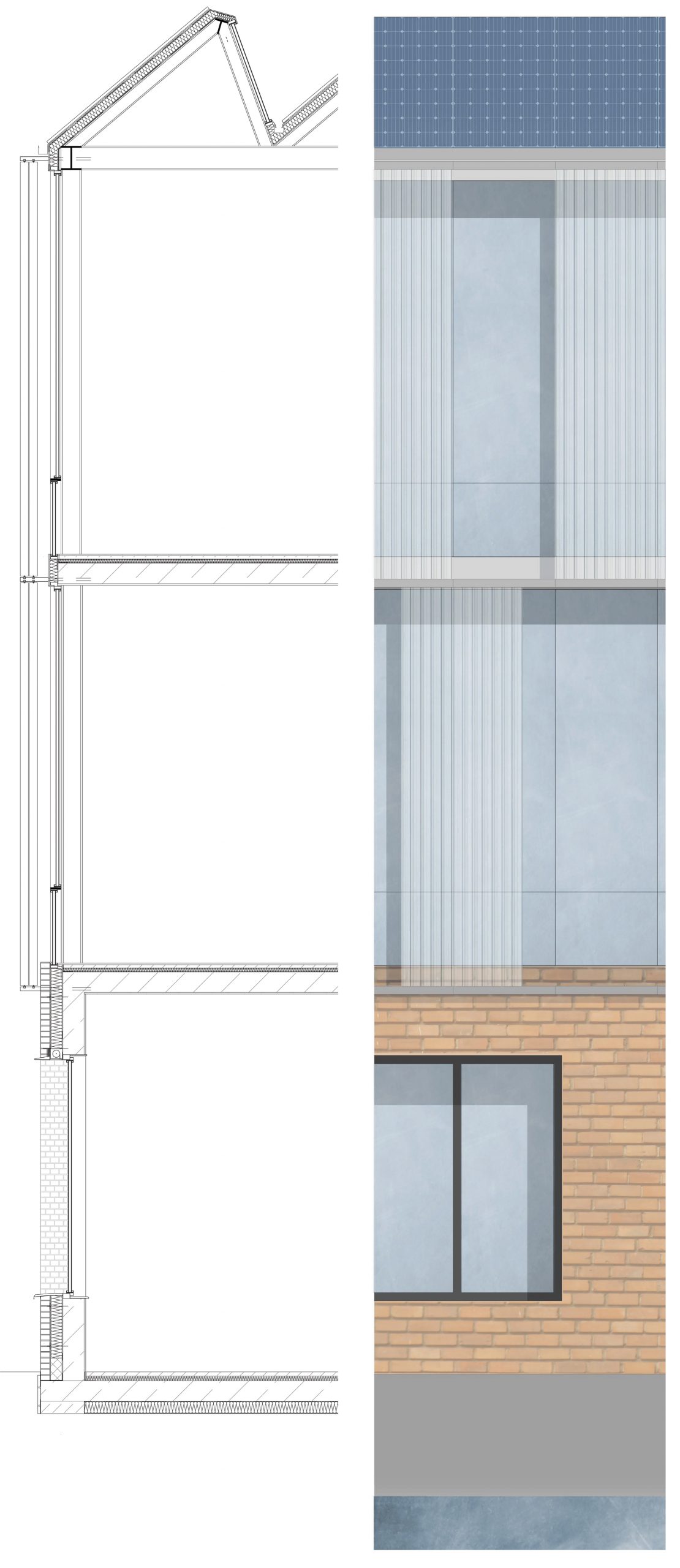 Moreover, the institute's adjustable shading slats are made of recycled plastic waste, which has been removed from the sea. Solar panels are attached to the roof and they can almost entirely cover the electricity usage of the institute. This way, I wanted this building to become a manifestation of how architecture and planning can help in solving the ecological problems, which Triest is facing.